Celebrate your loved ones or yourself with some amazing cruelty-free gifts from authors, artists, and businesses that support local non-profits! Whether you're shopping for others or wracking your brain for what to put on your Christmas or (belated) Hanukkah list this year, search no more!
 Reading
For long-time vegans, the vegcurious, and everyone inbetween!
In this definitive vegan and animal-friendly lifestyle guide, Farm Sanctuary president Gene Baur and Gene Stone, author of Forks Over Knives, explore the deeply transformative experience of living day-to-day in harmony with your basic values.
The Vegiterranean Diet puts nutrition and health into global and historical context. In an informative and engaging way, the book is a mashup of all that is fabulous with the Mediterranean diet, debunking myths, and defining why and how the most perfect diet has developed over time.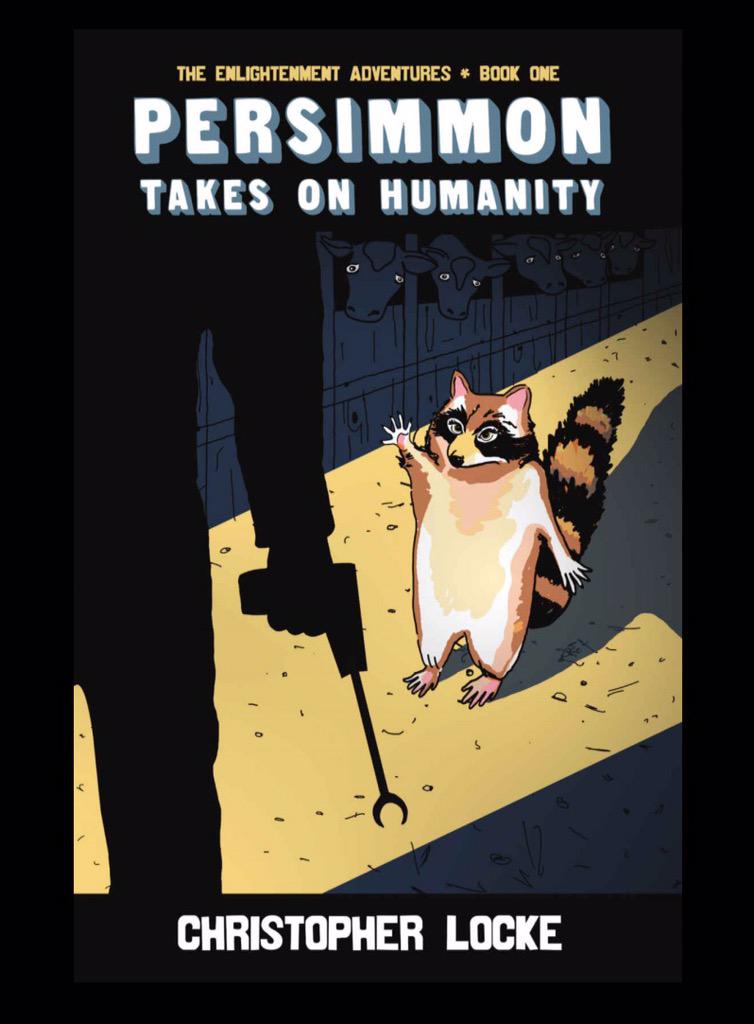 Persimmon Takes On Humanity  is the thrilling first novel of the YA series, The Enlightenment Adventures, and for anyone who loved the intensity of The Hunger Games, the social commentary of The Jungle, and the heart of Charlotte's Web, this will be your new favorite book!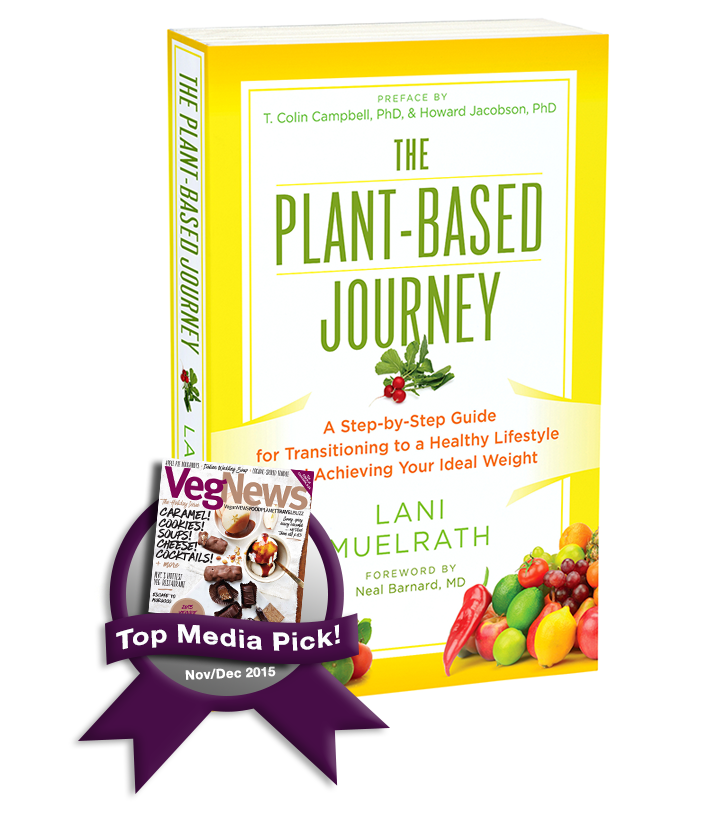 If you've ever wanted to make the plant-based switch but felt overwhelmed about where to start, we have good news: you don't have to do it alone. The Plant-Based Journey provides the support you need every step of the way to make your transition into eating plant-based a fun and (ful)filling experience!

Studded with full-color photos, The Homemade Vegan Pantry celebrates beautiful, handcrafted foods that don't take a ton of time, from ice cream and pizza dough, to granola and breakfast sausage. Miyoko Schinner guides readers through the techniques for making French-style buttercreams, roasted tomatoes, and pasta without special equipment. Her easy methods make "slow food" fast, and full of flavor.

The more we know about the animals in our world and the better we care for them, the better our lives will be. Former veterinary technician and animal advocate Tracey Stewart understands this better than most—and she's on a mission to change how we interact with animals. Through hundreds of charming illustrations, a few homemade projects, and her humorous, knowledgeable voice, Stewart provides insight into the secret lives of animals and the kindest ways to live with and alongside them.

A graphic novel cookbook - killer recipes & illustrated adventures of The Vegan Zombie
VegNews is an award-winning vegan magazine and website packed with recipes, travel, news, food, reviews, and so much more. Subscriptions to VegNews Magazine make the perfect gift. And they always send an attractive note announcing the gift. So sign your friends & family up!

Relaxing
There is perhaps no better gift than a stay at Stanford Inn by the Sea, a vegan eco-resort on the Mendocino coast. The rambling lobby of the Mendocino bed and breakfast is spacious and welcoming. Guest rooms and suites of this boutique hotel in Mendocino are paneled in pine and redwood. Every detail is attended to, from wood-burning fireplaces set and ready to light to the sumptuous chef-prepared organic breakfasts in the award-winning Ravens' Restaurant.
Exercising
Every one of GU's products is formulated to further GU's mission: to help athletes go faster and longer than ever before. GU's products were recently reformulated so all GU Energy Gels are now vegan!
No Meat Athlete is about discovering the healthiest, happiest version of you -- and for many people, that means being active and eating a plant-based diet. The website and book are fantastic resources for both, and their adorable shirts and bumper stickers make great gifts for the veg athletes in your life.
PlantFit Strength and Conditioning is a 1,500 square foot training facility just five blocks southeast of Lake Merritt in Oakland. With a goal oriented style, founders Ed Bauer and Holly Noll focus on helping you get leaner, stronger and better using dynamic movements and functional fitness. As the only all-vegan fitness center in the Bay Area, PlantFit offers an amazing opportunity to join the Bay Area plant-based community while improving your endurance and agility.
Fashion


Adventure Kitty creates feline inspired apparel that couples clever design with the bottom line softest materials. Adventure Kitty captures moments and stories through awesome design sometimes matched with a simple line description of what's happening. The perfect gift for the cat lovers in your life.
Screen-printed t-shirts to show your "Spirit"! Your one-stop-shop for customized, funny, wedding, maternity, or birthday tees! Buy 3, 4th is free!
From clothing to accessories to buttons and stickers, Herbivore Clothing is the ultimate in vegan apparel. Their classic styles and snarky messages make sure you look fabulous while provoking conversation.
Meaningful Paws is an online clothing and other goods store that is devoted to spreading healthy, compassionate, and positive messages to the world. Launched in early 2015, Meaningful Paws' mission is to provide awareness around animal abuse and to inspire others to treat all creatures equally. Their products are chic and absolutely adorable.
Susan Nichole makes handbags, purses, wallets, and more out of 100% vegan, recycled or earth-friendly materials. Her products fill the void of animal-friendly, designer-quality handbags with flair, elegance and beauty.

Stylish designs that make a statement, screen printed by hand in Canada using eco-friendly water-based inks on fair labor clothing. It doesn't get much better than that!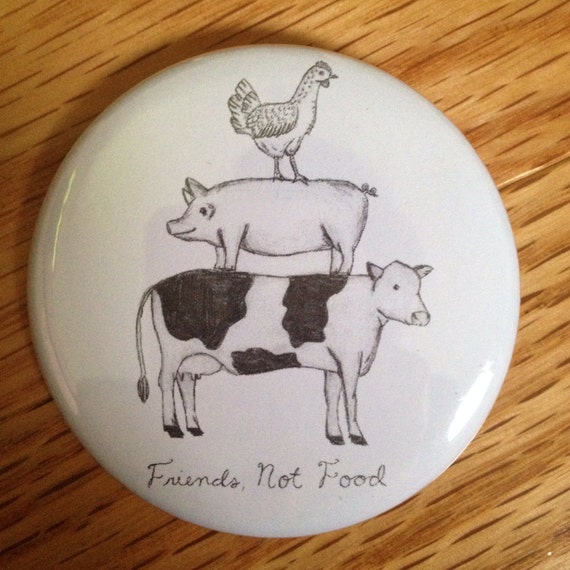 Deck yourself out with animal rights pins and shirts from this Etsy store. We love its simple motto: "Love Animals, Eat Plants, Be Kind."
Bath & Beauty

Lovely soaps and balms handmade from vegan, palm-oil free ingredients. Their holiday-themed soaps make adorable gifts.
Dr. Bronner's soaps are renowned for their quality, versatility and eco-friendliness. Run by 4th and 5th generation soapmakers, Dr. Bronner's continues to make their unsurpassed soaps with care and integrity and continues its mission and commitment to building an engine for promoting and advancing positive social change.
Any friend or family member would be lucky to receive a sampling of Dr. Bronner's best-selling vegan, organic soaps, body care, and cleaning products.
Every Ellovi product is made with six wildly harvested ingredients so pure you can eat them. Ellovi butters soak in deep and keep your skin intensely hydrated and nourished for days. Try their body butter and lip butter, made from 100% concentrated ingredients, without any preservatives.

Sign up to become a LaRitzy babe, and you'll receive a pretty surprise from the mailman every month with 4-5 full-size vegan beauty products. The perfect fun gift for your glamorous friends.
Treat your loved ones in the Bay Area to a spa treatment or facial at Spa Organica, the eco-organic day spa in Berkeley, or stop by to pick up some of their hand-selected collection of cruelty-free and eco-friendly bath and beauty products.
Strawberry Hedgehog has been proudly and mindfully handcrafting vegan, safe, healthy, clean products for you and your family for more than a decade! Strawberry Hedgehog products are all made with love and the highest quality plant based ingredients available. Their soap boxes and sets make for lovely gifts.

Four-Legged Friends

Pet Food Express
If you live in the Bay Area, there's no better place to shop for your furry friends than Pet Food Express. They've found homes for more than 10,000 animals through their adoption events, and donated more than $1.6 million to animal-related causes in 2014 alone.
Do you feel guilty about killing one animal to feed another? Worry no more! V-Dog provides 100% complete & balanced nutrition. V-dog proudly meets or exceeds AAFCO adult dog food nutritional standards and is veterinarian approved. V-Dog is a family-run business committed to a win-win-win lifestyle which is for the animals, for the planet and for the opportunity to live a more peaceful life full of abundant health and happiness.
Bay Area Noms

If you or your loved ones live in the Bay Area, consider giving or asking for gift certificates to these amazing local eateries:
Stop by Animal Place's Vegan Republic, the only vegan grocery store in Northern California, to buy some of the other products on this list! They can be your one-stop shop for vegan presents.
Any foodie would be thrilled to dine at one of Citizen Fox's delectable dinner or brunch pop-ups in San Francisco's Mission district. It was even named one of the top 10 spots for holiday-themed dates by VegNews Magazine!
Everyone's favorite beverage these days, kombucha makes a perfect stocking stuffer or it can round out a nice gift basket.
Your veg friends will jump for joy if you give them a gift certificate for these crave-worthy, decadent burgers, found at the SOMA StrEAT Food Park in San Francisco.
Treat yourself or your loved ones to some fine dining at the Bay Area's only vegan, gluten-free bistro.
Grab any of your family and friends who love Mexican food and bring them to Taqueria La Venganza's pop-ups on 15th & Harrison in downtown Oakland. It doesn't matter if they're vegan or not, this is some of the best damn Mexican food they'll ever have! Check their Facebook for more upcoming pop-ups.
If you miss chowing down on meaty, cheesy deli fare with your Italian/Jewish grandparents (or just love delicious food), keep an eye out for the opening of The Butcher's Son in Berkeley later this month. Meanwhile, their mozzarella cheese can be found by request on pizzas at Pizza Moda and Cheeseboard.
You can find elegant gifts for anyone who likes coffee or chocolate (so pretty much anyone) at Timeless Coffee Roastery on Piedmont. Plus, pick up a slice of peppermint cheesecake or order a holiday pie while you're there!
Grab your favorite brunch buddy and head over to Two Mammas Vegan Kitchen in Fruitvale for some tofu spinach benedict! This charming neighborhood cafe is a work of love that focuses on making delicious healthy, ethically, and locally-sourced food.
We can't think of a better treat than a gift certificate for Alicia Smiley's amazing creations. Whether it's wedding catering for 200 people or a custom birthday cake for your best friend, well.fed. will make everyone happy.
 National Noms
Wherever you live, make a foodie's holiday by giving them a gift basket full of these delicious treats!
Vegan Doritos. Need we say more? Better yet, these bean chips pack a big nutritional punch with 5g of protein, and they have a much smaller carbon and water footprint than corn. Beanfields values sustainability and health, using as many recycled products as possible and ensuring all chips are Non-GMO Project Verified, vegan-friendly, and certified gluten-free.
You'll never want to eat canned beans again. These perfectly seasoned, nutrient-packed beans make for the perfect taco filling, dip, or eat-it-with-a-spoon snack.
Chicago Vegan Foods makes two of the most classic vegan products - Dandies marshmallows and Teese vegan cheese alternative. Adorable gift idea: make a vegan hot chocolate kit! Include a cute mug, cocoa powder (find slavery-free brands using Food Empowerment Project's guide), almond milk, and Dandies!

While they're best-known for their shredded cheeses, Daiya's product line now includes cream cheese, yogurt, and frozen pizzas and cheesecakes!
Much like Daiya, Earth Balance's product line has grown from their classic buttery spread into a wide array of vegan indulgences! Every snack food you loved as a kid, from cheez-its to cheese puffs to mac n'cheese, is now available from Earth Balance.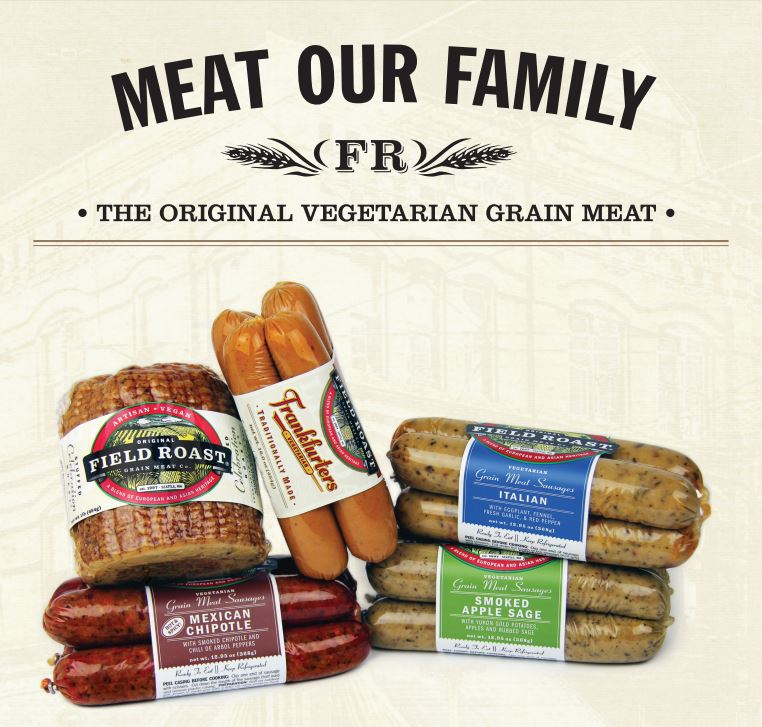 Even the heartiest meat-lover will be satisfied chowing down on some smoked apple sage sausages, Chao cheese, or hazelnut cranberry roast en croute. You can make Field Roast a gift, or the centerpiece of your holiday dinner. Field Roast is also one of the few soy-free veg meat options on the market.
From orange chicken to fishless filets to crispy tenders, Gardein has it all. During food sampling events, we've convinced many a mom to switch from Tyson to Gardein when their children couldn't tell that the crispy tenders were meat-free. Adults adore them, too!
Hampton Creek Foods aims its sights much higher than making an egg-free mayo; they have set out to change the world. They are succeeding by replacing egg-y products like mayonnaise, cookie dough, and soon, scrambled eggs, with healthier and more sustainable versions in kitchens and cafeterias around the world.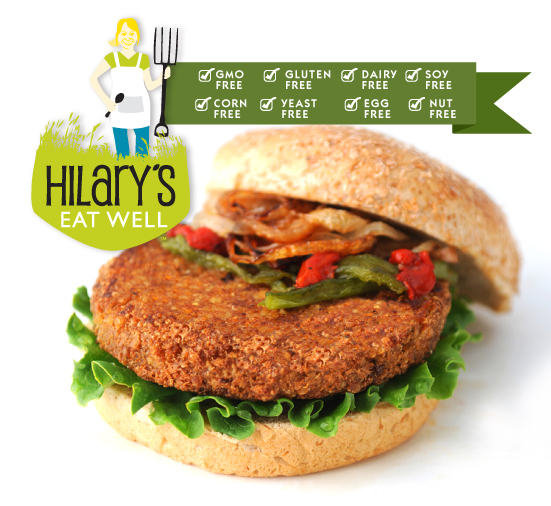 Hilary's Eat Well makes delicious products that are free of all major allergens; they are corn-free, dairy-free, soy-free, gluten-free, yeast-free, nut-free, and egg-free. So how do they measure up in terms of taste? They've won multiple awards for best bites and burgers.
Do you know someone who wants to eat healthier, but doesn't have the time/energy/knowledge to cook? Lighter offers nutritionally-crafted meal plans and groceries straight to your door! Give yourself or a family member the gift of a personal nutritionist that does all the grocery shopping and brings you food that you love, for just $5/meal.
Make someone's day (or year) by gifting them delectable cultured cashew cheeses from Miyoko's Creamery. Even devout cheese snobs are excited to spread Miyoko's herbs de provence or smoked farmhouse cheddar on crackers or eat it straight out of the package. It also makes for a perfect gift with its elegant packaging.
Stuff some stockings with delicious coffee, chai or chocolate-flavored coconut milk from Rebel Kitchen!

Looking for vegan chocolates to celebrate the holiday season? Sjaak's offers beautiful assortments that make lovely gifts.

Enjoy seafood without any of the slavery or bycatch! Sophie's Kitchen products are realistic, but healthier, more compassionate, and more sustainable. Also great for people with seafood allergies, like the founder's daughter and the company's namesake, Sophie.
In a sandwich, in a salad, on the grill, on a taco, Upton's Naturals are delicious in any culinary scenario! They've also recently started carrying jackfruit meat, which is soy and wheat free!
Shop online for all of the food products listed above! If you prefer shopping in the comfort of your own home, or if you live in a town without many vegan-friendly grocery stores, Vegan Essentials is your one-stop shop.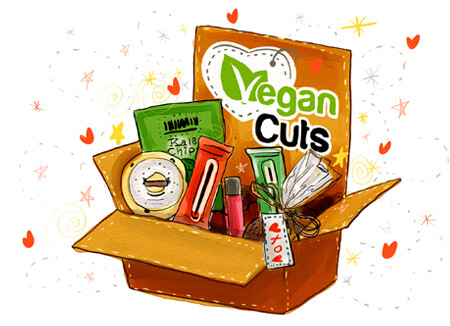 Vegan Cuts is one of the most fun gift ideas - they offer a snack box and a beauty box, each with new all-vegan products delivered to your home every month. It's a great way to discover new companies and products, and treat yourself or a loved one to a fun surprise every month.
Another great stocking stuffer, especially for people looking to lose weight & avoid sugar. Zevia is the perfect way to enjoy soda without any of the ill health effects (did you see what happened to the Coca-Cola polar bears?).
---
Share
Do you like this post?
---