We are so grateful for all of the companies that have generously supported our work in 2016, and are committed to providing quality, cruelty-free products. If you're looking for last-minute gift ideas, what better way to shop than to support companies that are supporting causes you care about!
We want to say a special thank you to three companies that donate a percentage of all of their proceeds to non-profits, and picked FFAC as a recipient non-profit - Dr. Bronner's, Miyoko's Kitchen, and Meaningful Paws. All three are deeply committed to creating both better products and a better world!
 Healthy Lifestyle Support
Know someone who's having trouble going or staying veg, or who's curious about trying? These fun, supportive resources would make the perfect present.

"The Vegan Way is like having a friendly non-judgmental vegan friend by your side to help you every step of the way as you blossom into a happier, healthier being. So inspiring!" - Pamela Anderson
Looking for a friendly, upbeat cookbook to inspire you in the kitchen? Look no further! In The Friendly Vegan Cookbook, Toni Okamoto and Michelle Cehn share their 14 household favorite recipes. The pages are filled with mouth-watering dishes, vibrant food photography, and support to get you cookin' up a storm!
Start the New Year strong! The 12-day Dairy Detox will help you build healthy habits to look and feel your best. Say hello to clearer skin, more energy, and a happier relationship with food.
VegNews is an award-winning vegan magazine and website packed with recipes, travel, news, food, reviews, and so much more. Subscriptions to VegNews Magazine make the perfect gift. And they always send an attractive note announcing the gift. So sign your friends & family up!

Gourmet Getaway
There is perhaps no better gift than a stay at Stanford Inn by the Sea, a vegan eco-resort on the Mendocino coast. The rambling lobby of the Mendocino bed and breakfast is spacious and welcoming. Guest rooms and suites of this boutique hotel in Mendocino are paneled in pine and redwood. Every detail is attended to, from wood-burning fireplaces set and ready to light to the sumptuous chef-prepared organic breakfasts in the award-winning Ravens' Restaurant.
Fashion

 
From flats to pumps to boots, Beyond Skin proves that shoes can be gorgeous, stylish, and cruelty-free.

Christy Robinson crafts beautiful jewelry with environmental and animal rights messages using earth friendly recycled metals such as aluminum, sterling silver, copper and ethically sourced beads, gemstones and fair trade findings.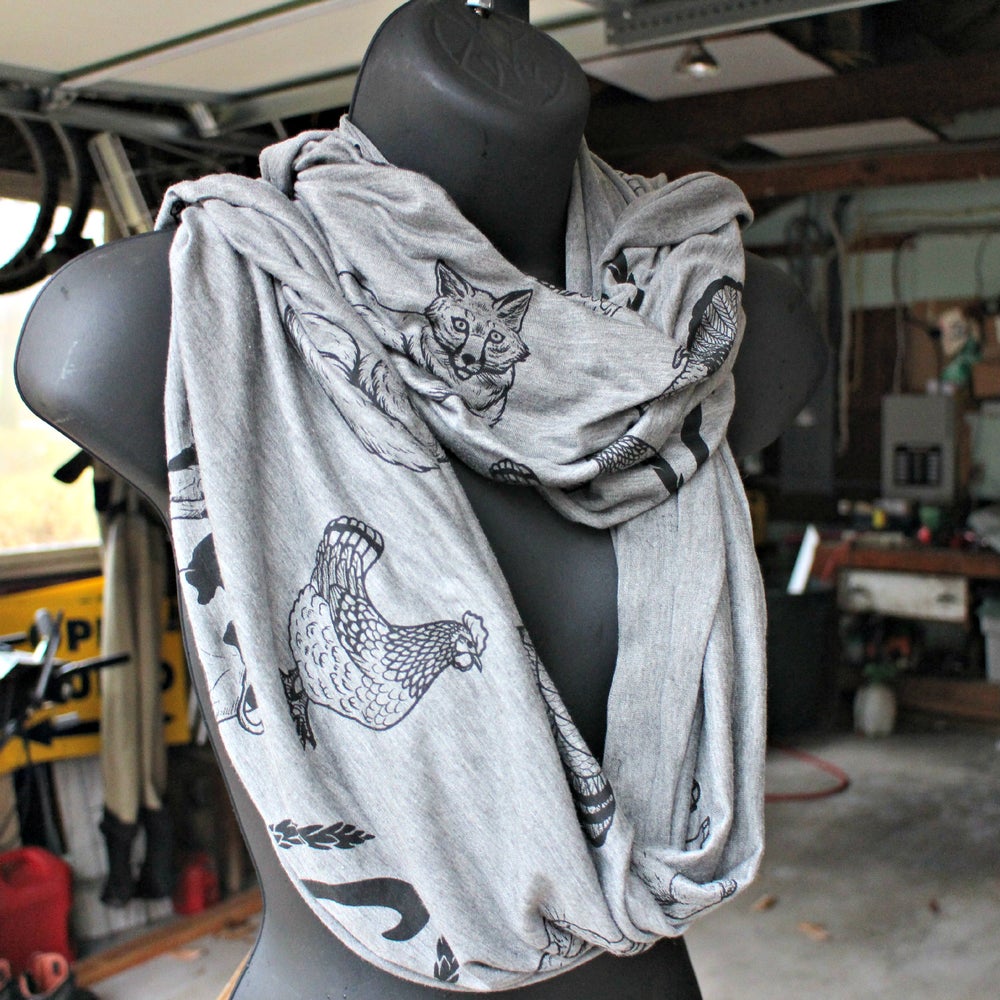 Animal rights activist owned and operated, Compassion Co. provides shirts that allow people to announce their cruelty free lifestyle to the world.
Handmade jewelry spreading awareness of the benefits of a vegan lifestyle.
Meaningful Paws is an online clothing and other goods store that is devoted to spreading healthy, compassionate, and positive messages to the world. Launched in early 2015, Meaningful Paws' mission is to provide awareness around animal abuse and to inspire others to treat all creatures equally. Their products are chic and absolutely adorable.

Stylish designs that make a statement, screen printed by hand in Canada using eco-friendly water-based inks on fair labor clothing. It doesn't get much better than that!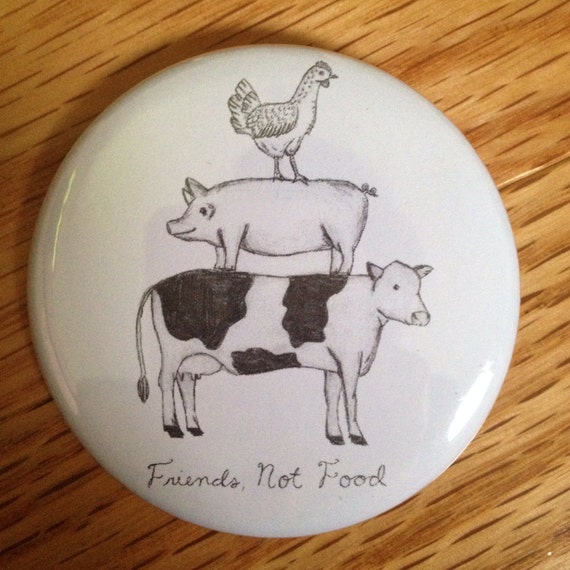 Deck yourself out with animal rights pins and shirts from this Etsy store. We love its simple motto: "Love Animals, Eat Plants, Be Kind."
Bath & Beauty

Seriously good bod care, that's ethical and filled with only the nice stuff. Alcome.co is 100% vegan owned, operated, and made. Their beautiful products are good for you and the planet!
Au Naturale's cosmetics are "Farm to Face," meaning that they maintain transparency from local supply chain, to in-house production facility, to your skin, ensuring that you receive only the freshest, natural and organic cosmetics.

Gorgeous for the Body, Great for the Planet. Axiology carefully crafts our formula from a harmonious blend of natural and organic ingredients. The result? Colors that dazzle on every complexion, with a burst of vibrancy that lasts all day.
Dr. Bronner's soaps are renowned for their quality, versatility and eco-friendliness. Run by 4th and 5th generation soapmakers, Dr. Bronner's continues to make their unsurpassed soaps with care and integrity and continues its mission and commitment to building an engine for promoting and advancing positive social change.
Any friend or family member would be lucky to receive a sampling of Dr. Bronner's best-selling vegan, organic soaps, body care, and cleaning products.
Quickly becoming one of the most sought-after polishes, this line of lacquer was born from the simple idea of creating an eco-friendly yet high-end product. Ella+Mila's color range is a constant evolution of current colors, ranging from pastel pretties to bright neons to fall favorites to sexy metallics. With a passion for color and dedication to healthy beauty, the founders strive to provide fashion-forward lacquer without compromise.

Super smooth, not draggy, not sticky, not sweet, not too glossy, not too smelly, never grainy, long lasting;
plus, it holds up to being in a back jeans pocket all day without melting! This perfect balm is all-natural, vegan, organic, and fair trade.
LVX is a Luxury 7 Toxin Free, Cruelty Free & Vegan Nail Polish that delivers the hottest colors by translating top runway trends into custom seasonal collections
Schmidt's sets new standards for deodorant: a luxurious feel, health-conscious formulation, captivating scents, and an experience that can outlast the competition. It's a natural deoderant that really works!
Treat your loved ones in the Bay Area to a spa treatment or facial at Spa Organica, the eco-organic day spa in Berkeley, or stop by to pick up some of their hand-selected collection of cruelty-free and eco-friendly bath and beauty products.
These award-winning perfume makers craft all of their products by hand in very small batches in their Pacific Northwest studio. They like to think of their 100% vegan perfumes as little ecologies that showcase the beauty of worlds we've never been to but want to go to.

Bay Area Noms

If you or your loved ones live in the Bay Area, consider giving or asking for gift certificates to these amazing local eateries:
Award-winning gourmet cinnamon rolls topped with the flavored frostings and toppings of your choice. Don't live in the Bay Area? Don't fret! Cinnaholic now has franchises in CA, TX, CO, NV, and GA!
Everyone's favorite beverage these days, locally-made House Kombucha makes a perfect stocking stuffer or it can round out a nice gift basket.
Your veg friends will jump for joy if you give them a gift certificate for these crave-worthy, decadent burgers, found at the SOMA StrEAT Food Park in San Francisco.
Treat yourself or your loved ones to some fine dining at the Bay Area's only vegan, gluten-free bistro.
Grab any of your family and friends who love Mexican food and bring them to Taqueria La Venganza's pop-ups on 15th & Harrison in downtown Oakland. It doesn't matter if they're vegan or not, this is some of the best damn Mexican food they'll ever have! Check their Facebook for more upcoming pop-ups.
If you miss chowing down on meaty, cheesy deli fare with your Italian/Jewish grandparents (or just love delicious food), keep an eye out for the opening of The Butcher's Son in Berkeley later this month. Meanwhile, their mozzarella cheese can be found by request on pizzas at Pizza Moda and Cheeseboard.
You can find elegant gifts for anyone who likes coffee or chocolate (so pretty much anyone) at Timeless Coffee Roastery on Piedmont. Plus, pick up a slice of pumpkin cheesecake roll while you're there!
Grab your favorite brunch buddy and head over to Two Mammas Vegan Kitchen in Fruitvale for some tofu spinach benedict! This charming neighborhood cafe is a work of love that focuses on making delicious healthy, ethically, and locally-sourced food.
This cashew-based premium vegan, paleo, gluten-free gelato is a pure guiltless indulgence. You can find them at Northern California Whole Foods, or at the 2017 Oakland VegFest!
We can't think of a better treat than a gift certificate for Alicia Smiley's amazing creations. Whether it's wedding catering for 200 people or a custom birthday cake for your best friend, well.fed. will make everyone happy.
 National Noms
Wherever you live, make a foodie's holiday by giving them a gift basket full of these delicious treats!
Vegan Doritos. Need we say more? Better yet, these bean chips pack a big nutritional punch with 5g of protein, and they have a much smaller carbon and water footprint than corn. Beanfields values sustainability and health, using as many recycled products as possible and ensuring all chips are Non-GMO Project Verified, vegan-friendly, and certified gluten-free.
You'll never want to eat canned beans again. These perfectly seasoned, nutrient-packed beans make for the perfect taco filling, dip, or eat-it-with-a-spoon snack.
 From pumpkin spice latte cold brew coffee, to almond nog, to classic almond milk, Califia produces some of the most stylish and delicious, not to mention healthy, beverages on the market.
Make someone's day (or year) by gifting them delectable cultured cashew cheeses from Miyoko's Creamery. Even devout cheese snobs are excited to spread Miyoko's herbs de provence or smoked farmhouse cheddar on crackers or eat it straight out of the package. It also makes for a perfect gift with its elegant packaging.
Looking for vegan chocolates to celebrate the holiday season? Sjaak's offers beautiful assortments that make lovely gifts.
A staple of veg food since the 1980s, Tofurky has expanded far beyond its signature holiday roast and into the realm of sausages, chicken, frozen pizzas, and much more. Now you can live compassionately and sustainably without sacrificing any of the tastes and comfort foods you love!
Another great stocking stuffer, especially for people looking to lose weight & avoid sugar. Zevia is the perfect way to enjoy soda without any of the ill health effects (did you see what happened to the Coca-Cola polar bears?).
---
Share
Do you like this post?
---