(Photo: Leon Trotsky (pig), Edgar's Mission Farm Sanctuary)
Our 2017 Holiday Gift Guide is here! We are so thankful for all of the companies that have generously supported our work this past year. Whether you're still searching for that last-minute gift for someone else, or for yourself (you deserve it!), you're sure to find something in here that everyone will love, and that supports the causes you care about!
Featured Sponsors
---
Dr. Bronner's soaps are renowned for their quality, versatility and eco-friendliness. Run by 4th and 5th generation soapmakers, Dr. Bronner's continues to make their unsurpassed soaps with care and integrity and continues its mission and commitment to building an engine for promoting and advancing positive social change.
What's the point in smelling good if you don't feel good too? Any friend or family member would be lucky to receive a sampling of Dr. Bronner's best-selling vegan, organic soaps, body care, and cleaning products! 
GT's Living Foods believes that food can be your medicine or your poison. That's why they're dedicated to handcrafting products that are 100% raw, organic, and rich with living probiotics. It is their purpose to bring Beautiful Living Things together, helping people live happier, healthier lives, and they demonstrate that purpose by generously supporting organizations like FFAC.

There is perhaps no better gift than a stay at Stanford Inn by the Sea, a vegan eco-resort on the Mendocino coast. The rambling lobby of the Mendocino bed and breakfast is spacious and welcoming. Guest rooms and suites of this boutique hotel in Mendocino are paneled in pine and redwood. Every detail is attended to, from wood-burning fireplaces set and ready to light to the sumptuous chef-prepared organic breakfasts in the award-winning Ravens' Restaurant.
VAUTE ("Haute" + V for Vegan)  is the world's first vegan fashion brand, founded with a mission of taking animals out of the fashion equation, by creating something better, using innovative, high-tech, sustainable textiles, cut and sewn in NYC's garment district with love. There is no better way to welcome winter than with a Vaute coat!
The premier vegan lifestyle magazine, VegNews serves up the latest in meat-free news, food, travel, politics, and buzz. Subscriptions to VegNews Magazine make the perfect gift, and they always send an attractive note announcing the gift. So sign your friends & family up!
Literature 
From creative cookbooks to heartwarming stories of rescued pigs, there's a book here for everyone from 1 to 92.
The Help Yourself Cookbook for Kids by Ruby Roth
Help Yourself presents 60+ irresistible recipes kids will beg to make themselves! Bursting with full-color photos, humor, Ruby's charming illustrations, cute animal characters, and cool facts (did you know your brain actually shrinks when you're dehydrated? Drink water, quick!), Help Yourself empowers children to take charge of their own nutrition—for now and for life!
Simple Happy Kitchen by Miki Mottes
Illustrator Miki Mottes is known for his weird, quirky, silly and plain fun creatures that adorn his work, from vegan nutrition posters for kids to funny growth charts and stickers. Be sure to check out his new book, Simple Happy Kitchen too!
Sprig the Rescue Pig by Leslie Crawford
First there was Wilbur, a spider's best friend, in Charlotte's Web. Then there was Babe. Now there's Sprig, another winning pig who has it all, charm, smarts, and good looks - as he'd be the first to tell you. Inspired by true events, Sprig the Rescue Pig is an uplifting story about a little pig who changes his life by taking one giant leap--a picture book for ages 5-8. 
"The Vegan Way is like having a friendly non-judgmental vegan friend by your side to help you every step of the way as you blossom into a happier, healthier being. So inspiring!" - Pamela Anderson
Self-Care, Health and Nutrition
The best gift is often the one that lets others give to themselves.
A yogi care package filled with deluxe samples and full-size yoga products that will inspire your yoga lifestyle on and off the mat.
Yuzen encourages reconnection with that quiet, wise place inside all of us. They provide supportive and eco-conscious products that people can feel good about – and more importantly, nourish that space.
Fashion
Vegan leather is in, cow skin is out.
"Everything we sell meets the criteria of being thoughtful to animals, people, and the world through our carefully curated selection of hand-picked designers and products."
Compassion Co.'s beautifully designed apparel draws people in with it's loud & proud visuals, letting people share their message with the world in style.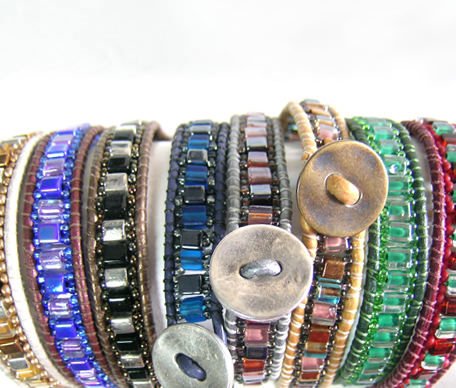 "Fashion first, always fair trade" is this company's motto, a pioneer in fair trade-focused beaded jewelry.
These funny and irreverent threads are sure to turn heads, make you laugh, and get people thinking about veganism in a new way.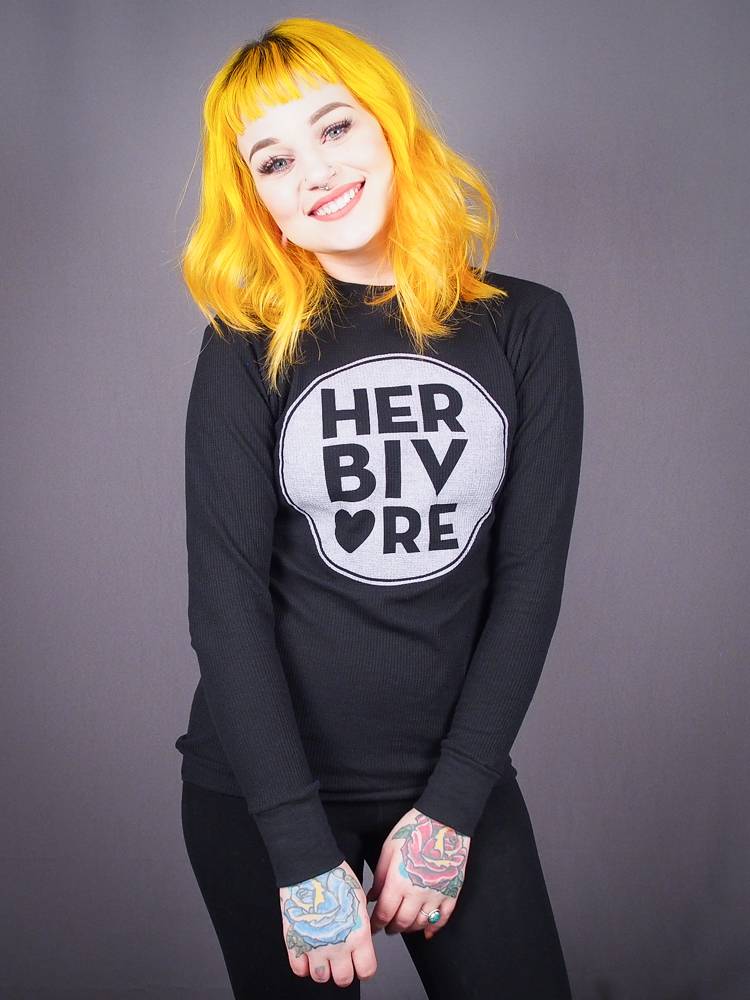 The Herbivore Clothing Company
If you're veg, there's a good chance you have something from this popular company hanging in your closet (or on your back) right now. Beautifully designed, ethically-made clothes that spread a message of love for all animals.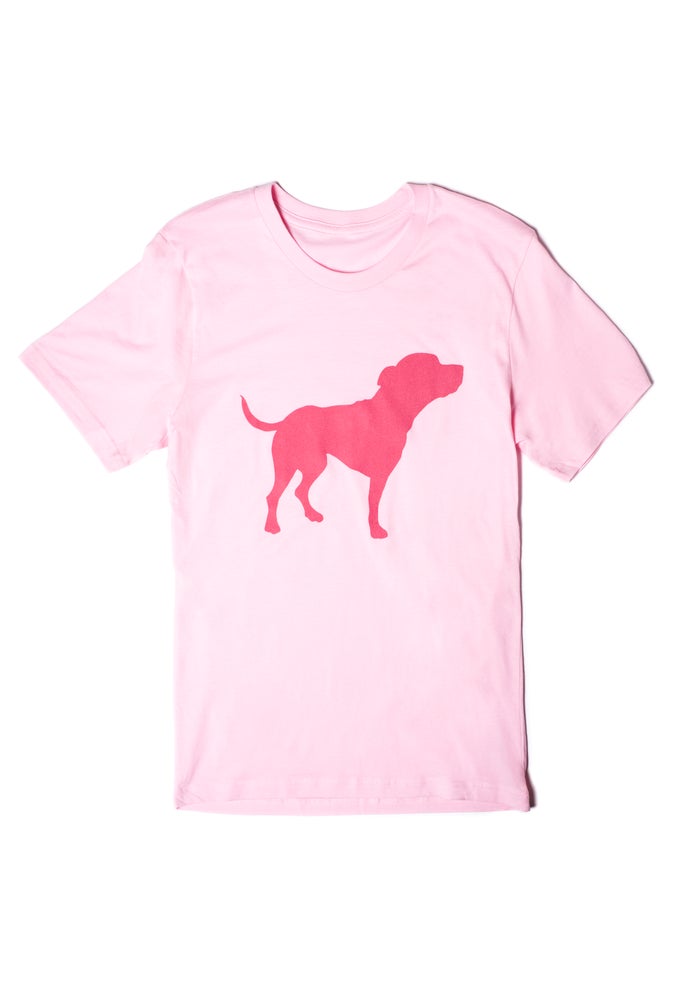 John Bartlett's "Tiny Tim Collection" of apparel incorporates the brand's signature, minimalist style and raises money for the artist's non-profit animal-rescue organization, "The Tiny Tim Rescue Fund", which helps support independent rescue groups across the country.
Original designs inspired by the Earth, made in only sustainable fabrics using hand sewing techniques inspired by traditional Hawaiian quilting.
Melie Bianco offers premium vegan-leather handbags, following fair trade principles and dedicated to offering affordable luxury to the everyday woman.
This Austin-based, vegan-owned business creates unique, handmade jewelry that beautifully captures their passion for veganism and spreading a message of kindness.
"The worlds largest vegan store." From faux fur coats to chocolate, no need to waste time tracking down all the animal friendly brands out there, they've done the heavy lifting for you!
Spread the message of compassion everywhere you go with Vegan Veins boldly designed, eco-friendly, ethically sourced "conscious apparel". 
Bath & Beauty
More and more companies are putting ethics before beauty, which means you can look the way you want and feel your best without compromising anything.
"Axiology is a cosmetics brand with a bold, brave take on beauty: we believe that kissable lips are sexiest with a vegan, all-natural product—and that nobody needs to sacrifice their values to feel gorgeous."
Blissoma is the elegant marriage of herbal form and function: botanical innovations that create balanced skin and healthy beauty.
The mother & daughter duo behind Dulse & Rugosa have been growing seaweed and botanicals on a tiny island off the coast of Maine, using their unique ingredients to craft artisan skin-care products unlike any other.
everclēn® formulas are clinically-tested and proven to be non-irritating to sensitive skin, hypoallergenic, and non-comedogenic (won't clog pores). With everclēn® you get all of the good...none of the bad. everclēn's products are vegan-friendly and never tested on animals.
Goddess Garden Organics thinks people should enjoy the sun, not avoid it. Their all-natural products forego the harsh chemicals in most commercial sunscreens, for the planet and for the people, so you don't have to choose between sunburn or chemical side-effects/allergic reactions!
Super smooth, not draggy, not sticky, not sweet, not too glossy, not too smelly, never grainy, long lasting; plus, it holds up to being in a back jeans pocket all day without melting! This perfect balm is all-natural, vegan, organic, and fair trade.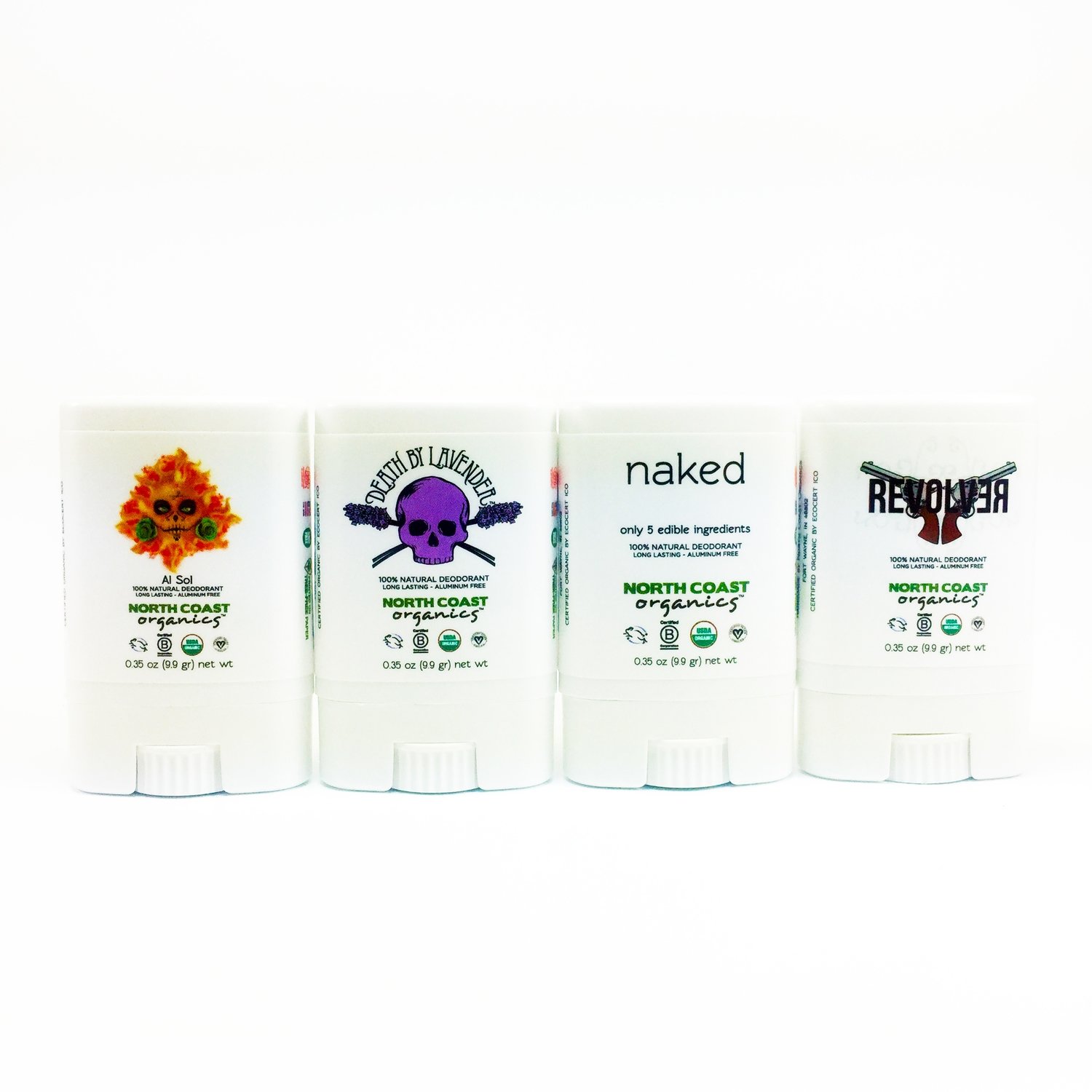 "Our certified organic deodorant is handmade in small batches using only 100% natural, edible ingredients to ensure each stick's artisanal quality."
What is Secretly Obvious's secret? "Secretly Obvious products have absolutely no fillers synthetics, preservatives, fragrances, or dyes, ever!" Sounds like a secret worth sharing to us!
For Our Four-Legged Friends
We know you'd never forget about Fido!
Thanks to V-Dog's 100% animal-free dog food products, now Fido can join you on your journey to reduce the suffering of animals by eating plant-based right alongside you! All V-Dog's products are veterinary approved, and meet or exceed AAFCO adult dog nutritional standards, so you can be sure your loyal companion is as healthy and happy as can be.
Noms For Everybody
Friends and family will eat-these delicious gifts up.
"Our snacks are born of the belief that simple is more satisfying and downright delicious. We slice real fruit, sprinkle with a dash of seasoning, and bake it up slowly for a one-of-a-kind crunch. There's no extra stuff. Nothing artificial." We're sold. Hand us a bag please!
You'll never want to eat canned beans again. These perfectly seasoned, nutrient-packed beans make for the perfect taco filling, dip, or eat-it-with-a-spoon snack.
Bit stand for "Believe In This," and we certainly do! Your taste buds will have to verify their claim about the best cookies in the world that are healthier than your everyday cookie, and happen to be vegan and gluten free!
"Unfiltered, with tiny ginger particles, and shaken slightly before pouring, it has the adult "mouth feel" of a beer or wine. It even provides iron, calcium and a little vitamin A and C." With no artificial flavors or processed sugars, this ginger-y concoction stands out from the crowd!
Best known for their signature flavored Coconut Chips, these dang-good, whole-food plant-based snacks taste delicious and are something you can feel good about snacking on. Try their newer Sticky-Rice Chips and Onion Chips too!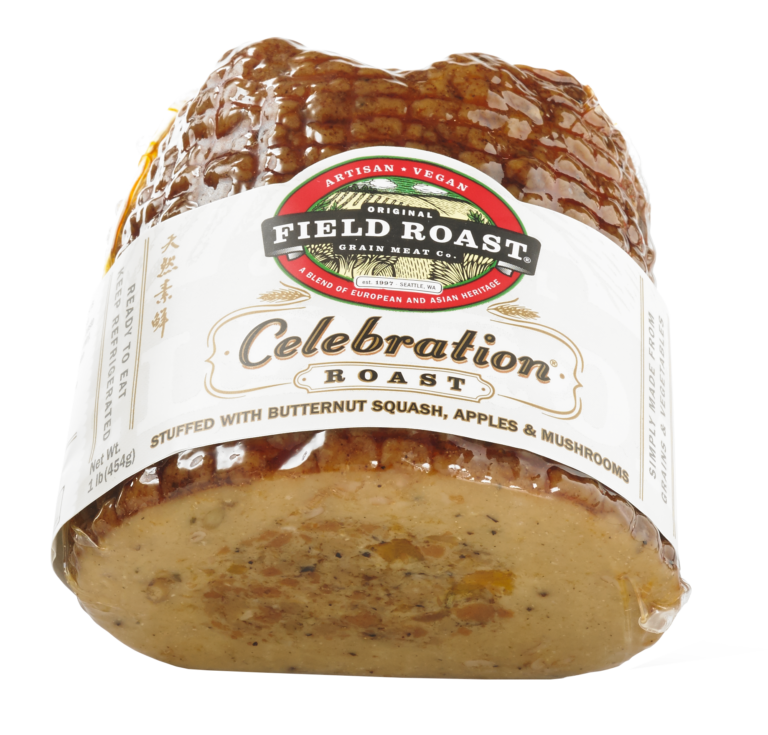 This Seattle-based company has made waves in the plant-based food world with it's flavorful vegan grain meats and plant-based cheeses, along with a variety of other innovative products.
GU was created with athletes in mind, and the goal to "give our bodies only what it needs, when it needs it, as quickly and easily as possible." And with tastes like Campfire S'mores, we're totally ready to hit the trails!
Dubbed one of the most innovative companies in the world by the World Economic Forum, Hampton Creek made a major splash with its flagship product. Just Mayo - a mayonnaise made with pea protein instead of eggs. Just Mayo is now sold in major grocery stores and restaurants across the country, and the company has continued to innovate with products like its Just Cookie Dough and it's soon-to-be-released Just Scramble - a 100% plant-based liquid that scrambles the same way eggs do! Hampton Creek's mission is to replace the animal products we love with products that taste the same or better, are healthier for us, andhave a fraction of the environmental footprint.
"Our mission is to craft the highest quality, best-tasting soymilk, tofu, and yuba possible and to create delicious tofu-based artisan foods that will forever change the way you know tofu. Our hand-crafted tofu is made from organic, non-GMO, US-grown whole soybeans."
Lucky Foods makes delicious Asian packaged-foods made with all-natural, non-GMO ingredients. All of their products are 100% vegan so you can rest assured there are no sneaky animal products hiding in your spring rolls!
Miyoko's exploded onto the vegan scene in 2012 with the release of founder Miyoko Schinner's groundbreaking book, Artisan Vegan Cheese, and the vegan cheese world has never been the same since. Veg or not, everyone on your list will swoon over these creamy, nut-based cheeses and butters.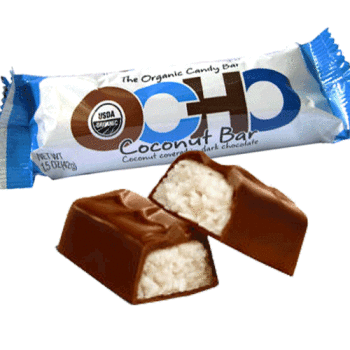 When Denis Ring couldn't find a great tasting organic candy bar at the store, he founded OCHO to fill that void, and we are so glad he did. The Coconut bars and Dark Chocolate PB bars are 100% vegan, so stuff some stockings and get your organic sugar on!
PROBAR makes healthy, convenient plant-based food products that taste delicious. From products like the BASE protein bar to invigorating BOLT Energy Chews, PROBAR has everything every kind of active body needs to keep going and stay healthy.
Who knew milk made from peas could be so delicious? Ripple is packed full of protein, calcium, potassium and Omega-3's, and with a creamy texture they say out-cream's other non-dairy milks. Yes peas! 
Teeccino Herbal Coffees & Teas have the rich flavor of coffee with the health benefits of herbal tea.  You can brew Teeccino like coffee or steep it like tea - it's like the best of both worlds!
Gourmet, Plant-based meals delivered to your doorstep. Eating plant-based has never been easier!
The OG of online retailers for everything vegan, this go-to vegan paradise always has the latest and greatest, from vegan food to pretty much everything else.
Zero-calorie, zero-sugar beverages sweetened with stevia, made with real ingredients. 
LA & Bay Area Noms
Whether you live in these Cali hot-spots or are just visiting, make sure to check out these pheNOMinal businesses.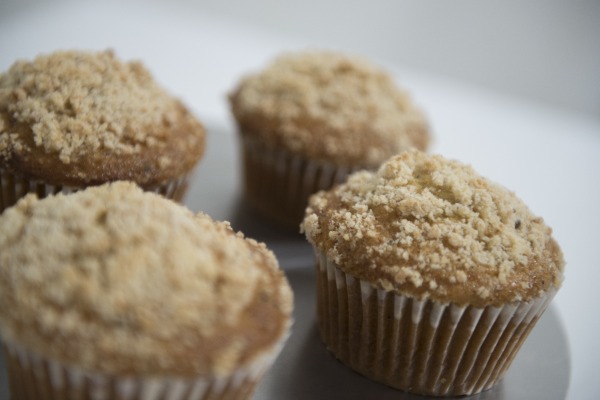 "Baked LA is Southern California's largest organic, vegan wholesale bakery." You're probably going to want to try everything.
Located in the heart of SOMA, this working winery is also a great place to relax and grab a drink. All the wine is made vegan, so pour yourself another glass!
Vegans want their ice-cream sandwiches too, and they can find them at CREAM! With lots of vegan, and gluten free options, everybody can build themselves a delicious ice cream-creation, whether it's a shake, a sandwich, or an ice cream taco (seriously). 
Looking at the display case full of meats and and cheeses of all types, you might worry at first you've accidentally walked into the wrong restaurant. Not to fear though, you are in the right place! The Butcher's Son located in Berkeley replicated the classic deli look and feel, but the pastrami piled high behind the glass is 100% plant-based. With an incredible variety of vegan meats and cheeses all made in-house, along with a sprawling menu of other delicious items like cannoli's and bacon maccarroni salad, The Butcher's Son is an experience not to be missed.
"Not your typical Indian fare. Think tikka masala burritos, deconstructed samosas and sexy fries. We take traditional Indian flavors and present them in a friendly, recognizable way. Our obsession is amazing tasting food, but we're just as passionate about making sure our guests have an incredible experience the moment they walk through our doors or step in line at our food trucks."
This all-veg falafel eatery is always crowded with hungry falafel seekers, who swear by the superiority of the classic falafel pocket. Though falafel si this this San Francisco and Berkley based eatery most sought-after item, it serves up other popular treats, like vegan cheesecake and banana milkshakes to wash down those delicious fried green-balls.
The perfect gift for that hard-to-convince cheese lover. Using tradition cheese-making techniques, Kit Hill has "figured out how to make buttery fresh ricotta, aged nut milk delicacies, creamy almond milk yogurt, and fantastic entrées and desserts — all out of fresh nut milk."
If you find yourself down in the Los Angeles or Long Beach area, be sure and place an order for the fantastically named Seitan Meats Jesus pizza. You'll thank us later. They offer gift cards too!
A veg restaurant staple in the Bay Area since 1979, Saturn Cafe offers delicious veg takes on comfort food classics like "chicken" pot pie and "meatloaf". The retro designs of the Berklye and Santa Cruz locations will make you feel like you've stepped back in time, and they always try and source as many ingredients from local and organic growers.
"The first all-vegan taqueria", La Veganza has turned many a vegan-skeptics into vegan-believers with it's authentic take on all the traditional taco varieties like carne asada and barbacoa, but made with its own house made vegan-meats. You can wrap a taco up and put a bow on it, right?
Chicago Noms
The Windy City has one of the most well-established vegan food scenes in the country, and new spots seem to pop-up daily.
"A vegan merging of traditional Korean preparation and Western taste," this restaurant serves healthful, Buddhist vegan food for a very unique and satisfying dining experience.
High quality vegan and gluten-free baked goods from a local Chicago bakery, made with people, animals and the environment in mind.
You can find the delicious baked goods from this vegan, gluten-free and organic bakery and kitchen at cafes and markets around the city. Their attention to detail after delicious detail is beyond impressive.
If you're veg and planning a trip to Chicago, this Chicago staple is likely the first recommendation you'll hear. Opened in 1983, this all-vegetarian restaurant is well-known around the country for it's award winning milkshakes and other diner classics made vegan.
Makers of the beloved Dandies vegan marshmallows, this company has also pioneered other vegan products like Teese vegan cheese and Temptation vegan ice cream.
Illinois' largest independently-owned brewery puts out some of the best-craft beers around, and visiting the impressive tap-house is a must for any local or visiting beer-aficionado.
Wheat's End Artisan Foods is a family-owned, artisan bakery of 100% gluten-free baked goods.  Try the vegan donuts, you'll regret it if you "donut".
---
Share
Do you like this post?
---